Sarasota's
Top New Construction Metal Roofing Contractors
Constructing or building a new house or a new commercial building can actually be a bit costly. It's not an easy task to do, neither is it a cheap thing to establish. However, if you consider getting the New Construction Metal Roofing Service that we offer here at Metro Metal Roofing Company of Sarasota, you can actually save a lot of money, time, and effort.
Metal Roofing Isn't Cheap
We just like to clear things out. We're not saying that Metal Roofing is the cheapest type of roofing out there in the market; because it absolutely is not the cheapest. It is, in fact, the most expensive – but it's expensive because of a lot of many different reasons; reasons that would point out to you being able to save more money in the long run.
The only thing you'd have to think about when it comes to Metal Roofing is the initial price or money that you're going to shell out.
On average, experts suggest and recommend that in order for you to be able to know the rate of your Metal Roof Installation, take the quote you have for your Rubber Slate or Asphalt Cedar Roofs and multiply it by two (2) or by three (3)  – that's the amount. It's that expensive – but it's definitely worth it if you look at it in a bigger sense.
So, Why Go For the Most Expensive Option?
You can actually treat or look at it as a kind of investment for the new property that you have. It's an investment in the sense that:
That'll only be the first time you'll have to pay for that much because Metal Roofs are self-sustaining
You wouldn't worry much about its durability; it can withstand extreme weathers
No need for you to maintain it every three (3) to five (5) years, unlike asphalt and clay roofs
It can last as long as the building stands – sometimes, even longer
These are just some of the examples of the advantages and the benefits that Metal Roofing can have on your newly built and newly constructed property. Whether it's for a residential property or a commercial property, a Metal Roof would be the best, the most effective, and the most efficient.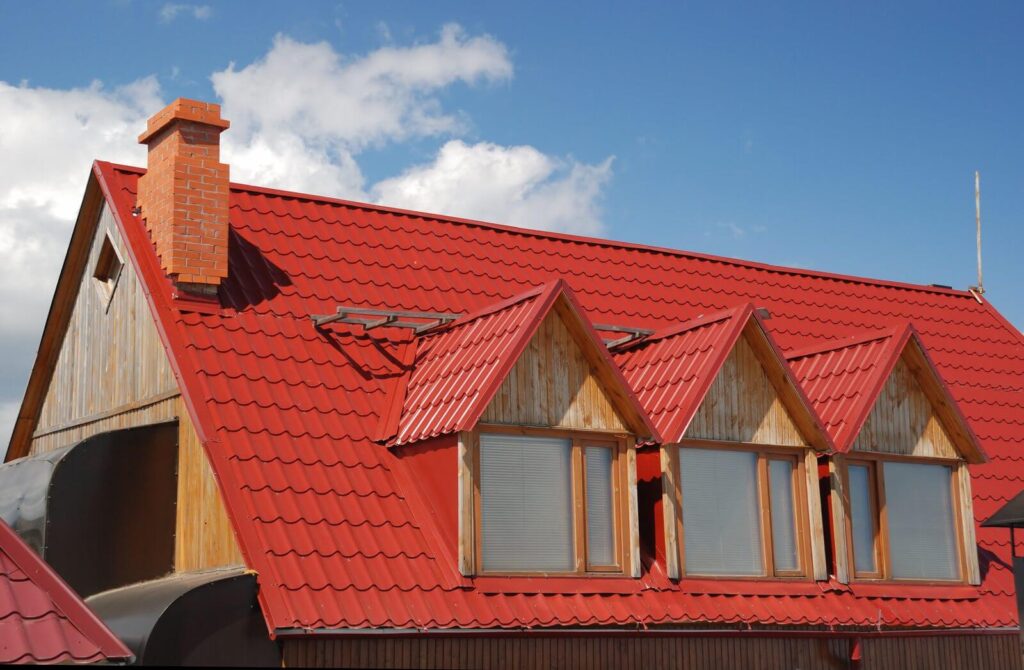 Develop Your Home With the Best!
Wherever you may be in the city of Sarasota, you can count and bank on us here at Metro Metal Roofing Company of Sarasota to help you with everything that you need help with when it comes to Metal Roofing Services. From regular Metal Roofing Installations, Metal Roof Repairs, Replacements, and Re-Roofing (Retrofitting) Metal Roof Services, you wouldn't have any problems in dealing with us here at Metro Metal Roofing Company of Sarasota.
Talk to us, dial our hotline, or send us a quick email regarding everything that you need. If you're a homeowner, an owner of a construction company, or a commercial property owner or a manager, Metro Metal Roofing Company of Sarasota will be the best option for you.
Dial us and experience world-class and premium quality services without spending a fortune for it, only here at Metro Metal Roofing Company of Sarasota!
Time to Replace Your Roof? We Can Help
Considering roofing replacement? When it comes to roofing projects, many homeowners rely on professionals to get the job done. At Metro Metal Roofing Company of Sarasota, our specialists stick to all the industry standards when installing metal roofing on both residential and commercial properties. Therefore, you can be sure of getting a sturdy roof on top of your house. As a result, you can get the best services from our company in the following fields;
What Locations do we Serve?
Metro Metal Roofing Company of Sarasota is a name you can trust and rely on. Our metal roofing services were limited in Sarasota, FL when we started. But with time our company has expanded and is now serving over ten locations within Florida.
It shows how reliable we are. Here are some places within Florida, where you can access our world-class metal roofing services: –