Welcome to
Metro Metal Roofing Company of Sarasota
For your home, what type of roofing do you have installed? Are you still with the usual and the regular rubber slate or asphalt roofing? Or do you have the most practical and the cheapest of all – clay tiles?
If you answered yes to any of the questions above, then you might want to consider switching to a Metal Roofing System. Metal Roofing Systems have been a hit in the industry, especially when the residential market accepted it to be a part of the Residential Roofing System.
Here in Sarasota, our company, Metro Metal Roofing Company of Sarasota, has been deemed and looked at as the most trusted, the most reliable, and the most skilled when it came to Metal Roofing Systems.
But before we dive straight about what benefits we can give you as a Metal Roofing Contractor, let us first try to understand a bit more about Metal Roofing.
Brief Metal Roofing History
To give you a brief background about it, Metal Roofing was first created in France in the year 1837; this was when metals were galvanized with zinc for it to be protected from rust.
In fact, Corrugated Metal Roofs were invented in the early 1820s and they weren't galvanized. So, they still had the tendency to be rusted and corroded. It was only until the French started to reinforce their metal that they started doing it too.
Following that, many countries adopted this French innovation. The United States, in 1857, used this strategy to build the first metal roofs – it was in the U.S. Mint located in New Orleans. The rest is history. It was like a domino effect that people started to love it, and they wanted it installed in their homes.
Why Should I Switch to Metal Roofing?
This would probably be the first question on your list. And in fact, a lot of you might already be saying no.
"I'm already happy with my Roofing System, I don't need it," or "It's too expensive, I cannot afford it." To tell you, Metal Roofing actually has a lot of advantages attached to it. In fact, if you look at it in a wider and a bigger sense, it's actually the most cost-effective and the most economical choice for roofing you can have.
In fact, here are some of the major benefits that Metal Roofing can give you.
About Our Company
We are considered by many property owners as their go-to company whenever they need help and assistance with Metal Roofing Installations, Repairs, Replacements, and even Re-Roofing or Retrofitting Services.
Started out as a Metal Roof Repair company, we never expected that we'd go this far and this big. Before, our main mission was to make sure that all our clients get the quality of the roof everyone deserves – because it is some type of protection.
When we evolved and when we added too few services on the list, we grew, yes, but our mission stayed the same. It has always been our pleasure here at Metro Metal Roofing Company of Sarasota to see our clients enjoying the Metal Roofing Systems that they have.
Our Main Services
In case you're asking what our mains services are, here are they with a short description of what they are and how you can use it to gain the advantage and the benefit that it offers.
Why Work With Us?
We're not the only company skilled and adept in performing all of these services. Why should you cancel out all other competitors and choose us instead? We here at Metro Metal Roofing Company of Sarasota have always been prepared to help out all our clients with whatever they needed.
From the considerable and the decent rates and prices that we have to the quality of service they can get, we are the best and everyone else adores us.
Nothing beats speed partnered up with accuracy. Here with us at Metro Metal Roofing Company of Sarasota, you can bank and count on us to help you with whatever service you need and we can complete and accomplish it in the fastest and the most urgent times possible.
Of course, we never allow the quality of our services to be compromised. It's just that, the speed that we have has never been matched in the industry before.
Everything's accurate, precise, and it's all according to the needs and the requirements by our clients and customers.
Most of the roofing experts and specialists that we have under our employ have completed various certifications in Metal Roofing. Because of this, we are confident of their work and we never think of the quality of our services for, in our part, Metro Metal Roofing Company of Sarasota trains them to provide exemplary quality customer experience.
Working with our Metal Roofing Experts and Specialists would be the easiest and the most convenient thing for you.
Bid farewell to the unresponsive and grumpy Roofers that your local Metal Roofing Company deploys. Work with the best, the most polite, and the most respectful groups of Metal Roofing Servicemen you can work within the city!
We Offer a Free Quote
Not sure how much money you need for the service you require? Don't worry, we here at Metro Metal Roofing Company of Sarasota can help you!
Here on our website, you can take advantage of the Free Quotation or the Free Estimate option that we have. This is a feature that we allow our potential clients for us to assist them in finding out how much budget they'll be needing for their roofs.
It's free, and it's not the regular estimation tool that you see online. In fact, we'll be needing a few more information from you to the extent that our team might reach out to you to learn more about what you need. The accuracy, precision, and overall effectiveness and efficiency of this tool can be an advantage for you to know more about what we can offer to you.
Free Roof Inspection
Another unique feature that we have; the Free Roof Inspection Service that we offer here at Metro Metal Roofing Company of Sarasota is complete with everything you need to know about your roof.
It's not like a random suggestion generator that would give you inaccurate information. Instead, it'll be a thorough and in-depth inspection done by our dedicated and responsible Roof Inspectors. In the inspection, everything will be covered. From the overall and the general structure of the roof, the membranes that it has, the condition of the eave, the alignment – literally everything!
This comprehensive inspection will be the key for you to understand what service you need, which will lead you to know how much budget you would need for it.
Trusted by Many Property Owners
Metro Metal Roofing Company of Sarasota is the sole Metal Roofing Contractor trusted by thousands of property owners in and around the city of Sarasota, FL. For years, we have been providing continuous services that always improve and develop.
Even if we are deemed as the best and the most trusted Contractor in Metal Roofing now, we still urge to learn more because we want to continually help our clients out.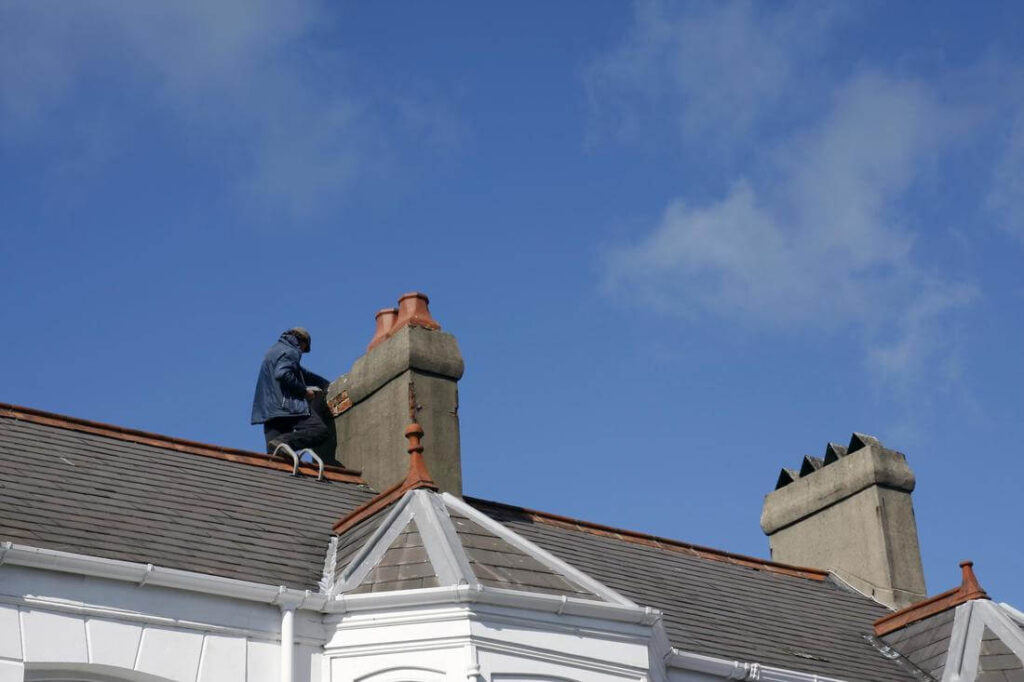 Open For Business
We have usual clients that are construction company owners, interior designers, and even engineers and architects. They trust us because they know and they are well aware of the quality of our products. They trust Metro Metal Roofing Company of Sarasota to be the main supplier of roofs for whatever their projects are.
So, if you have a business of the same kind and you're looking for the most reliable Contractor in Sarasota, don't hesitate to give us a call! We're open for business and we can accommodate all the needs you may have!
Contact Us!
Need help with your Metal Roofing System? Or are you a company looking for a partner in the niche? Metro Metal Roofing Company of Sarasota is just a call or an email away from wherever you might be in the city!
You can also utilize the Contact Us Form that we have on our website for us to contact you! Experience world-class and premium quality services for a fair and decent price.
Dial us or send us an email and we will be more than happy to help you with whatever it is you need!
Time to Replace Your Roof? We Can Help
Considering roofing replacement? When it comes to roofing projects, many homeowners rely on professionals to get the job done. At Metro Metal Roofing Company of Sarasota, our specialists stick to all the industry standards when installing metal roofing on both residential and commercial properties. Therefore, you can be sure of getting a sturdy roof on top of your house. As a result, you can get the best services from our company in the following fields;
What Locations do we Serve?
Metro Metal Roofing Company of Sarasota is a name you can trust and rely on. Our metal roofing services were limited in Sarasota, FL when we started. But with time our company has expanded and is now serving over ten locations within Florida.
It shows how reliable we are. Here are some places within Florida, where you can access our world-class metal roofing services: –