Sarasota's
Metal Roof Repair - FREE Inspection & Quote
When was the last time that you had your roof maintained? Do you know what the current condition of your roof is? All of these questions all boil down to one simple, general question – should I already have a roof repair service?
I know that some of you might be thinking that it's an honest-to-God, obvious question. Of course, you would only want to have your Roof Repaired if it's already damaged. If you're one of the people who thought of this – you're missing the point.
The point is knowing "when exactly" a repair should be done. What are the things should you look out for to signal that you are, indeed, in need of a Metal Roof Repair? What factors should you consider?
Signs That You Need a Metal Roof Repair
Even Metal Roofs get damaged, too! Yes, they're known as the most durable and the roofing material that lasts the longest, but they aren't indestructible.
The combination of weather, winds, and of course – time can subdue a Metal Roof into its depths. So what are the most common signs that tell you when you should have a Metal Roof Repair Service?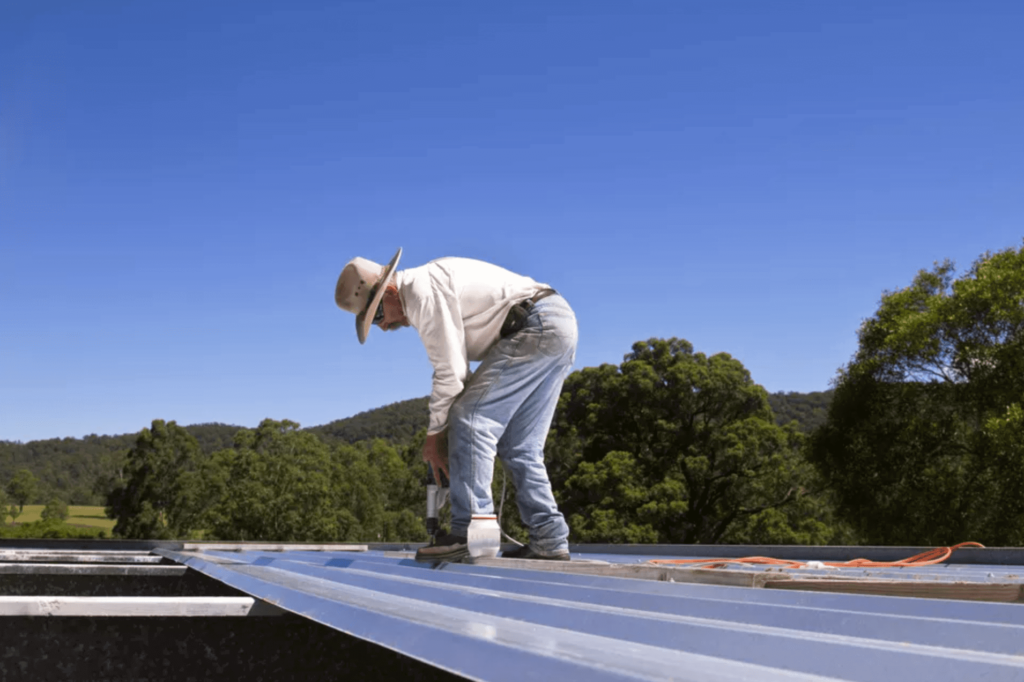 Residential and Commercial Services
Most Metal Roofing Contractors only focus on one market because they have different categories.
But, we here at Metro Metal Roofing Company of Sarasota are proud to say that we have trained and educated our specialists, inspectors, and our maintenance men to be skilled and adept to provide services to both the Commercial and the Residential Markets.
If you need help with your residential property, like your house, your condo unit, an apartment complex, a vacation home, etc., Metro Metal Roofing Company of Sarasota will be able to help you with that. Furthermore, you can also count on us, and our assistance should you want to change up to or modify the roofing structure of your office or your commercial space.
Free Roofing System Inspection
Whether or not you're equipped with proper knowledge on what to do, you can bank on us here at Metro Metal Roofing Company of Sarasota. We offer a Free Roof Inspection so that we can check the overall status and condition of your Roofing Structure and System. The inspectors that we have under our employees are trained and skilled to distinguish all the things that need attention in your roof. You will never have a hard time dealing with them as they are polite, heavily experienced, and educated.
Why Trust Us?
Metro Metal Roofing Company of Sarasota spearheaded the idea of providing multiple Metal Roofing Services in the city of Sarasota, as well as to adjacent and neighboring vicinities and locations. Never will you be able to find another company that offers the same level and the same caliber as we do. You can trust us, the same way how thousands of other property owners have and we would never fail you.
Try our services out through the Free Roof Inspection Service that we offer. Have you always wanted to work with a Metal Roofing Contractor that you know you can absolutely trust? Do you yearn to experience world-class quality services when it comes to Metal Roofing?
Metro Metal Roofing Company of Sarasota is the best choice to make, so don't hesitate to give us a buzz! We'll be responding to your queries at the soonest time we can! Work with the best and let us and our experts handle the rest!
Time to Replace Your Roof? We Can Help
Considering roofing replacement? When it comes to roofing projects, many homeowners rely on professionals to get the job done. At Metro Metal Roofing Company of Sarasota, our specialists stick to all the industry standards when installing metal roofing on both residential and commercial properties. Therefore, you can be sure of getting a sturdy roof on top of your house. As a result, you can get the best services from our company in the following fields;
What Locations do we Serve?
Metro Metal Roofing Company of Sarasota is a name you can trust and rely on. Our metal roofing services were limited in Sarasota, FL when we started. But with time our company has expanded and is now serving over ten locations within Florida.
It shows how reliable we are. Here are some places within Florida, where you can access our world-class metal roofing services: –